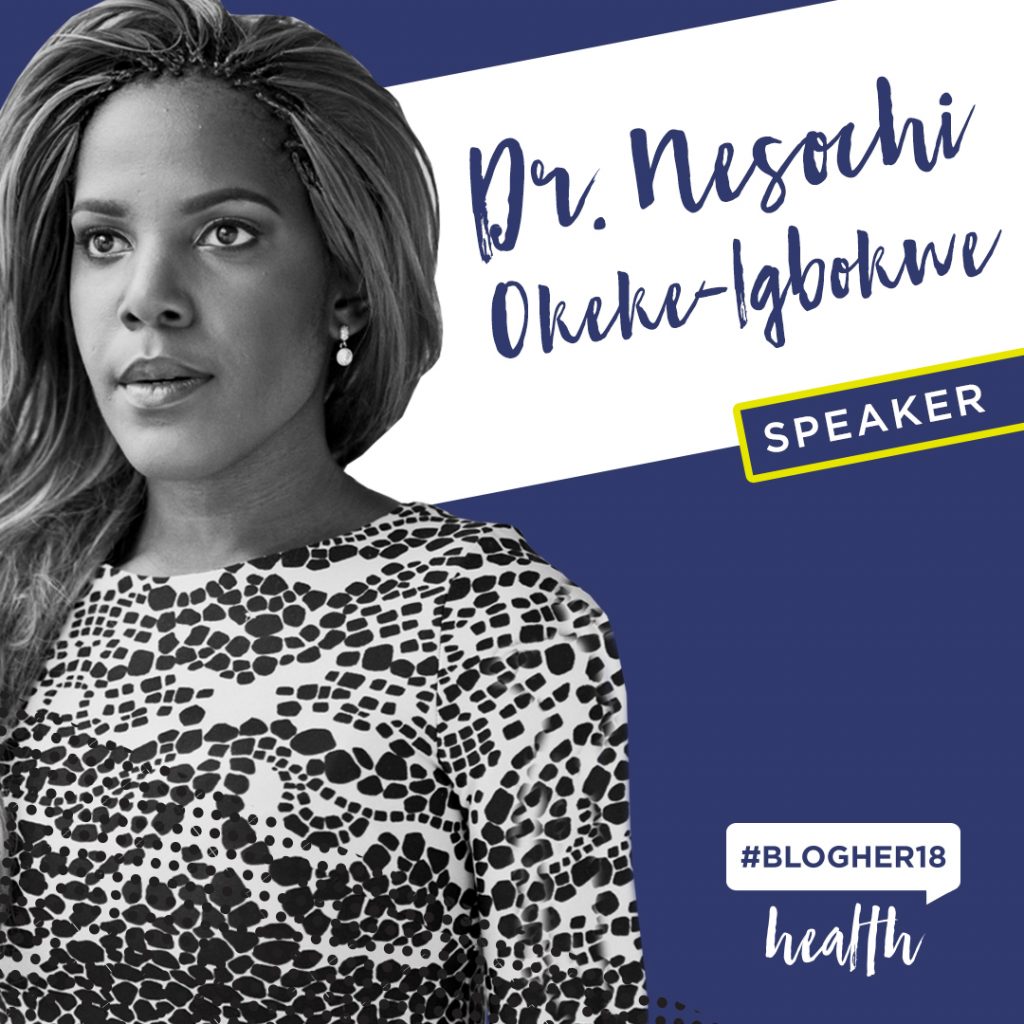 POST UPDATE: Check out my panel discussion with the late Elly Mayday, Kerrie Smyres, and Dr. Aviva Romm at BlogHer18 highlighting the importance of self-advocacy and owning your health!
——————————————————————————————————————–
Announcement: Dr. Nesochi to speak at BlogHer18 Health
The BlogHer18 speakers have been announced and I am beyond thrilled and honored to be speaking at the BlogHer18 Health conference in the new year. I'm so excited to be amongst a wonderful line up of amazingly brilliant and accomplished women in the health and wellness space. This is an event you definitely do not want to miss. Tickets are available NOW!
When: January 30-31, 2018
Where: NYC– Tribeca 360 & Tribeca Rooftop
Register here: blogher18health.eventbrite.com

In my element– Throwback to one of my favorite talks I gave at the Harvard Club NYC on #SelfAdvocacy
Learn more about the conference on BlogHer