9 Important Medical Tests Every Woman Should Get To Protect Their Health
Most of us know the importance of scheduling a regular physical, getting a pap smear, and going in for a teeth cleaning, but that's as far as we go when it comes to routinely checking our health. However, there are a number of important medical tests every woman should get that can help you stay up to date on your current health as well as protect yourself in the future. Although they may not be high up on your to-do list, it's important to schedule in these tests, and knowing which ones are essential is the first step in protecting your own health.
"These tests are some of the most important, as they deal with symptoms and areas that are specific or more common in women," says Dr. Aaron Braun, Medical Director at SignatureCare Emergency Center over email. "It' also important to understand your family history."
It's important to communicate with your doctor about what specific tests you need, as everyone's health is different, but knowing the essentials can help arm you with information about what's the most important to think about.
If you want to make sure everything is functioning the way it should be, it's time to make those appointments. Here are nine important tests that every woman should get in order to keep their health in check.
1. Lipid Profile
"This blood test should be done to determine your cholesterol and triglyceride levels," says Nesochi Okeke-Igbokwe, M.D., M.S. over email. "It is important to have this test performed since elevated lipid levels can increase your risk for heart disease and stroke." This exam can be a part of your regular physical.
2. Eye Exam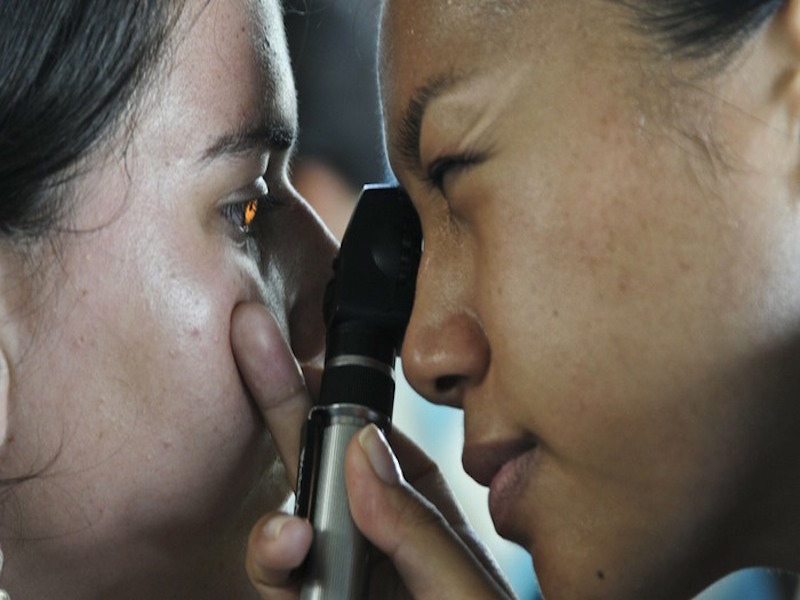 Even if you don't wear glasses, you should get your eyes checked for other potential issues. "Your visual health is most definitely a key component of your overall health," says Okeke-Igbokwe. "Many people underestimate the importance of having their eyes checked by their doctor. A comprehensive eye exam is necessary to evaluate for any visual impairments or signs of eye disease that may worsen with age."
3. Ovarian Reserve Test
If you're thinking about having children in the near future, an ovarian reserve test can tell you more about your fertility potential. "Ovarian reserve testing requires a blood test and an ultrasound," says Jeanette R. Tomasino MS, RNC, MNN, Director of Clinical Education and Quality at Progyny, over email. "Three hormones, FSH, AMH and AFC, are needed in order to determine the quantity of eggs a woman has."
4. Skin Checks For Moles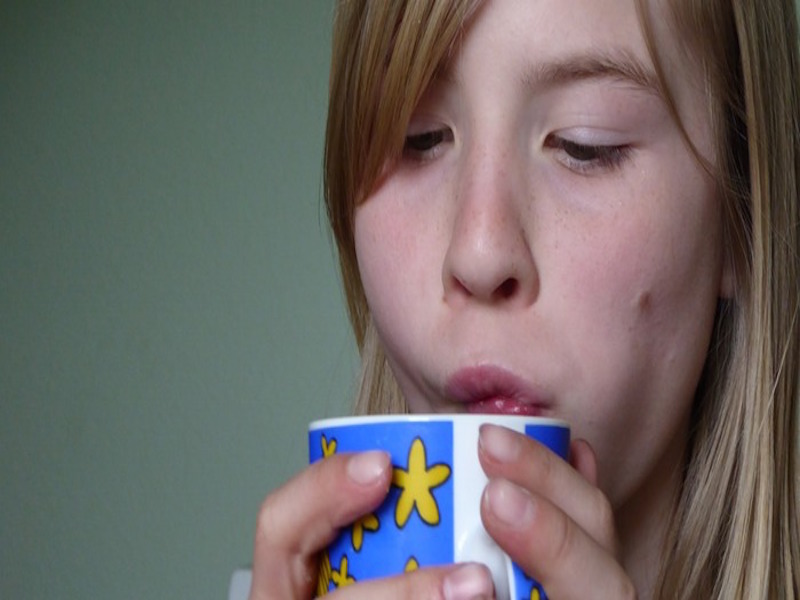 To prevent skin cancer, you'll want to see a dermatologist to get your moles checked. Get them looked at once a year by a doctor, and be sure to perform regular self-exams in between to check for changes.
5. Thyroid Check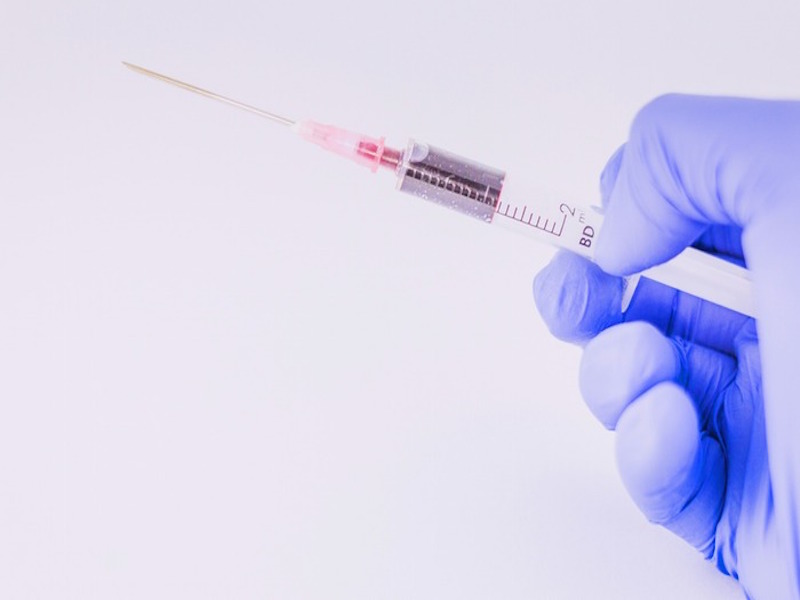 Women are 10 times more likely to have hypothyroidism than men, according to an in-depth report on hypothyroidism in the New York Times. Blood tests and radiologic screenings are the most common tests to detect hypothyroidism or hyperthyroidism.
6. STI Check
"Sexually active women 24 years old and younger, and older women who are at higher risk should be screened for gonorrhea and chlamydia," says family physician Dr. Jennifer Caudle over email. "This is a recommendation of the USPSTF (US Preventive Services Task Force), and something I perform routinely in my patients."
7. Cervical Cancer Screening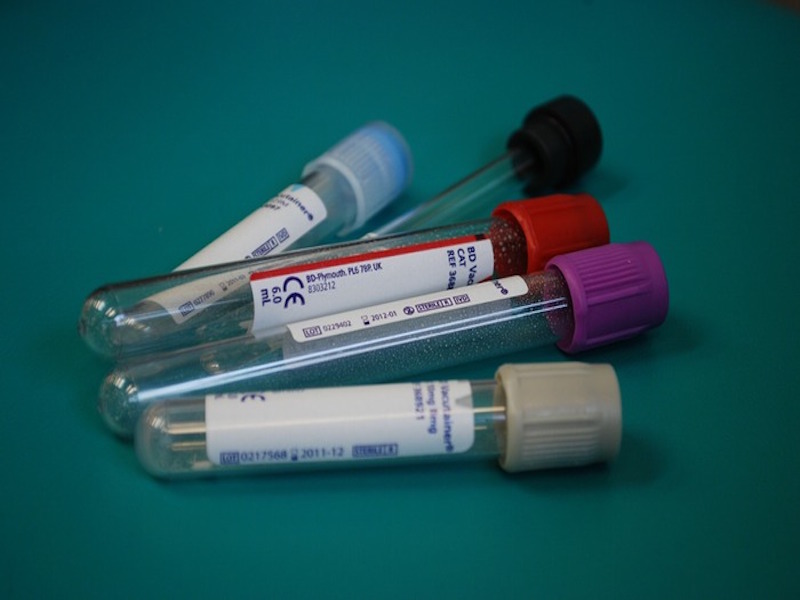 "Cervical cancer testing begins at 21 years and occurs every three years thereafter," says Sherry Ross, MD, OB/GYN over emaill. Cervical cancer is the easiest gynecologic cancer to prevent with regular tests, according to the Centers for Disease Control and Prevention. A pap smear and an HPV test can detect changes in the cells that could lead to cervical cancer.
8. Blood Pressure Screening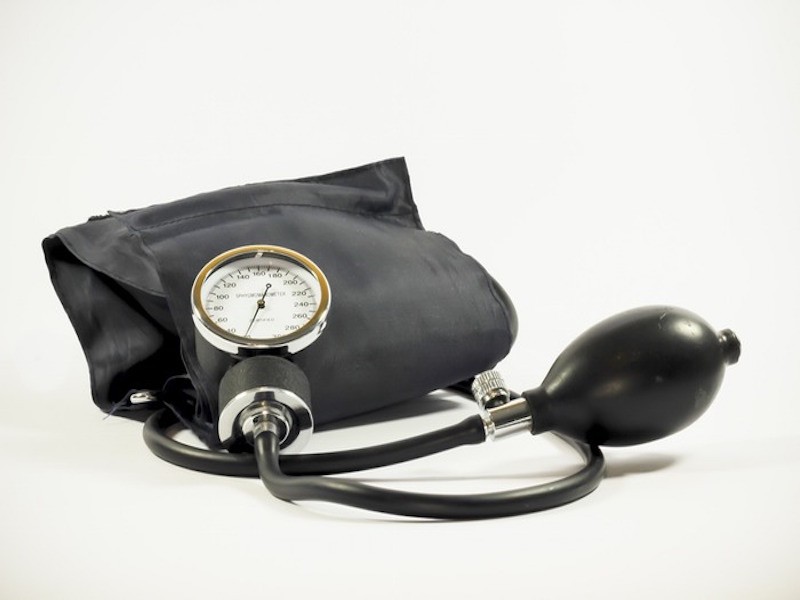 Monitoring your blood pressure can help gauge your risk for heart disease. Most regular cardiovascular screening tests should begin at age 20, and the frequency of follow up will depend on your level of risk, according to the American Heart Association.
9. Breast Exam And Mammogram
Women under 40 should have their breasts manually examined for any signs of lumps or changes in the breasts. Mammograms are x-rays used to check for breast cancer in women who have no signs or symptoms of the disease, and they should be performed yearly once you turn 40.
Not all of these screenings have to be done once a year, so consult with your doctor to figure out a timeline that's best for you.
Learn more at Bustle